FOR diva traveler who has a family, pleasure with her husband and children would surely be the moment awaited. The excitement and excitement increases when traveling with family. However, it is not easy to travel far with a small child.
Requires careful planning. For the sake of smooth travel, diva traveler should make preparations in advance and make an itinerary. Following itinerary which can be imitated by a traveler diva who is going on vacation to Belitung invites children.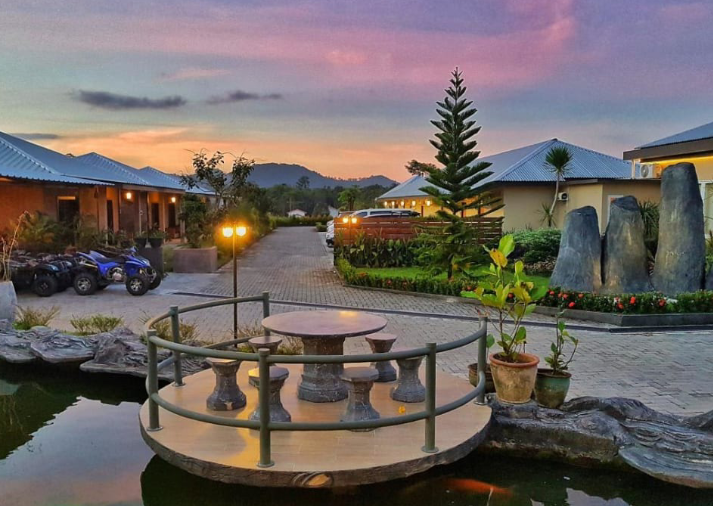 Hotel Hangar at night. (Credit Photo: Hangar Hotel) The first day
05.55 – 07.00 : Flights from Soekarno-Hatta Airport, Tangerang to HAS Hanandjoedding Airport, Belitung
07.00 – 07.10 : Travel from airport to Hangar Hotel
07.10 – 08.00 : Take a break at the Hangar Hotel
08.00 – 11.00 : Breakfast for Noodle Atep Belitung at the Hangar Hotel, followed by a tour of Tanjung Pandan
11.00 – 15.00 : Return to hotel for lunch, pray and nap while waiting for Asr time
15.30 – 18.00 : Tour to Kaolin Lake, Taman Wisata Alam Batu Mentas and hunting for souvenirs in the volumes 1 at the gift shop
18.00 – 19.00 : Dinner at Mie Atep Tanjung Pandan
19.00 – 19.30 : Stop by the minimarket to buy snacks to prepare for the second day's trip
19.30 : Back to hotel and take a rest
Day Two
06.00 – 07.00 : Breakfast at the hotel while enjoying Kong Djie Coffee
07.00 – 09.30 : Towards East Belitung using a motorbike armed with maps and road directions
09.30 – 10.30 : Arrived at the Muhammadiyah Elementary School Replica, Gantong to trace the Laskar Pelangi, rest and wefie
10.30 – 11.30 : Head to the Andrea Hirata Museum of Words to trace Laskar Pelangi, wefie and enjoy Belitung specialty coffee at the coffee shop around the museum
11.30 – 12.00 : Head for Ahok's House
12.00 – 13.00 : Lunch around Manggar City
13.00 – 15.00 : Return to Hangar Hotel to rest
15.30 – 18.00 : Towards Tanjung Tinggi Beach, Tanjung Pendam and Tanjung Kelayang while enjoying durian
18.00 – 18.30 : Get ready to pray Maghrib while enjoying the sunset at the mosque which is not far from the beach
18.30 – 19.00 : Dinner at food stalls around Tanjung Tinggi
19.00 – 19.30 : Hunting for souvenirs in volume 2 around Tanjung Tinggi
19.45 : Return to Hangar Hotel to rest
The third day
06.00 – 07.30 : Enjoy the hotel facilities, bicycle tours around the hotel
07.30 – 09.00 : Getting around Tanjung Pandan City
09.00 – 12.00 : Pack up and get ready to go back to Jakarta
13.00 : Towards the airport using transportation facilities from the Hangar Hotel
Itinerary This can be a reference for Diva Traveler who will travel to Belitung with her husband and children. I chose to get around Belitung by motorbike because I brought small children so it was impossible to follow the tour schedule by bus.
[adrotate banner ="3"]