ATTEND in more than 800 cities with more than 850.000 room and almost 23.000 hotel, OYO Hotel & Homes has surpassed the scale of the world's leading conventional hotel chains.
OYO claims it is now the third largest hotel chain in the world (based on the number of rooms) as of June 2019 with the fastest growth exceeding the growth scale of some of the leading global traditional hotel chains. The position above is occupied by Hilton Hotels and Marriott International. And with the third position, means OYO shifts some big names like InterContinental, Wyndam, and Accor Hotels.
The success of the Indian hotel chain company was triggered by the rapid growth in China with its presence in 337 city ​​with more than 500.000 room. Then followed by rapid growth in 80 cities in Indonesia with 720 hotel and more than 20.000 room. Continued with the United Kingdom 25 tourist destinations and more than 85 hotel; and in the United States with 40 city ​​and more than 68 hotel.
This rapid growth was supported by a healthy balance sheet with company assets reaching USD 1,5 Billion.
Read it too: Stop "Saltum" Currently on pleasure in Japan!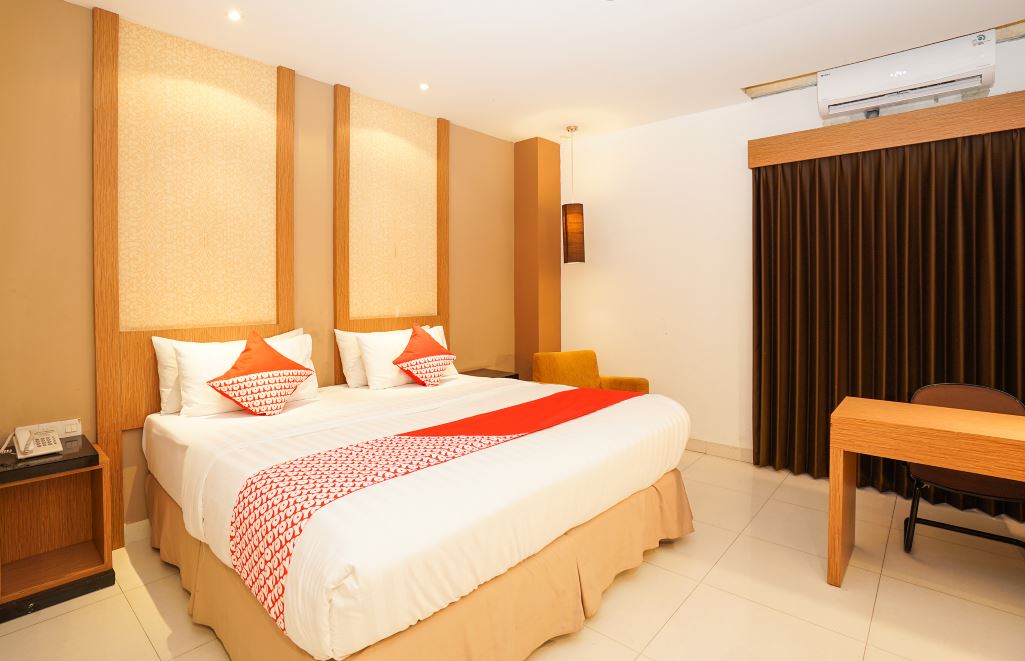 Most of the funding received by OYO has been invested in all lines of business, considering that the company is currently focusing on maintaining its growth momentum throughout the world.. One that is significant is investing in the Chinese market for USD 600 million where USD 100 million will be allocated to improve customer experience, quality, and improving the system.
Menurut Ritesh Agarwal Founder & CEO (Group) OYO Hotels & Homes, since 6 last year it founded OYO with a simple mission. Namely presenting a quality residence. More than 500.000 people rest at OYO hotels every day, a proof of the impact that we have created globally.
At present OYO has succeeded in creating employment opportunities for more than 300.000 people in various corners of the world, including in India, China, United States of America, United Kingdom.
"I am very happy to see the real estate owner partners continue to get more value when joining OYO. They can feel an increase in occupancy around 30%, an increase of 2,5 fold in profit and RevPar (Revenue per Available Room / Revenue per Room)," said Ritesh.
Known throughout the world with a technology-based full-scale business model, OYO Hotels has been trusted by some of the world's leading investors, including Airbnb, Softbank Vision Fund, Greenoak Capital, Sequoia Capital, dan Hero Enterprise.
[adrotate banner ="3"]