Paradiva is still confused about what to eat? Or are you still hesitant to order food but afraid it's not worth it? Nah, it's very fitting. In this modern era, people no longer need to come to a restaurant to eat. There are already online foods, one of which is GrabFood. There is also a "Chef's Reco" feature that provides the Chef's Reco option and Paradiva can choose your favorite dish, starting from asian food, buffet, to Western-Asian blend food.
Asian Food Recommended Menu
Nah, Here are some Asian food menus that are recommended by Chef's Reco, among others, namely:
Sushi Yay!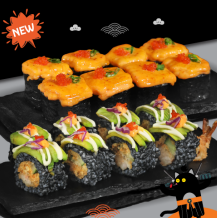 The Bundling Kuro menu is one of the menus recommended by Chef Juno from Sushi Yay! Sushi with an all-black appearance can be found at Sushi Yay . restaurant! which doesn't just provide raw fish, but also mature fish. Sushi Yay! which is always fun to look at suitable for sharing on Paradiva's social media.
GION The Sushi Bar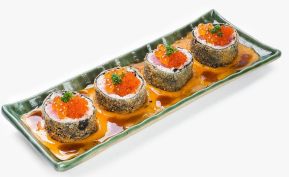 Then there is the Kiss of GION and Hot Geisha Roll menu from GION The Sushi Bar which is the recommended menu from Chef Juna. Kiss of GION and Hot Geisha Roll for those of you who like the combination of sushi with creamy sauce! For those who prefer a spicy taste, You can try Hot Geisha Roll and Kiss of Geisha, suitable for those of you who like a more savory and soft taste.
HONU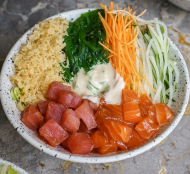 Menu Two & Two from HONU is a combination of salmon and tuna plus white sauce, crispy nori, saus creamy, scallions, and crispy cream. Guaranteed Paradiva will not regret if you try this menu. Two & These two are suitable for a light lunch menu with friends and family.
Imperial Kitchen & dimsum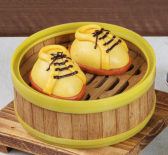 Nah, then there is a menu from Imperial Kitchen which is a recommendation, namely Chef's Combo A (Chocolate Filled Shoe Buns + Siew Mai). Try the recommendation from Imperial Kitchen with Chef's Combo A which contains shoe dumplings filled with melt-in-your-mouth chocolate and everyone's favorite classic Siew Mai. Imperial Kitchen is a restaurant that provides a variety of street food and light snacks such as Siew Mai, Meatbun, and Wan Ton, loh.
Yellowfin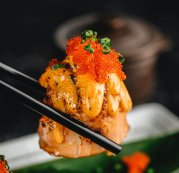 Yellowfin is a restaurant that offers delicious Asian fusion food, which is perfect for lunch. The recommended menu is Salmon Melt. The classic combination of salmon and mentai sauce is one of the must-try foods for Jakarta hits.
Kimukatsu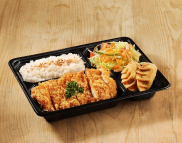 Kimukatsu is the first Japanese specialty restaurant in Indonesia that offers layer katsu menus with various flavors. Nah, The recommended menu is Chicken Katsu. From the aroma of roasted sesame mixed with Kimukatsu's signature sauce, until the bread crumbs. This Chicken Katsu comes with salad and rice which is perfect for lunch.
The Duck King
Roast Duck with sweet sauce ala The Duck King is one of the menus that Paradiva must try. The Duck King has become the favorite choice of a million people who have long been a hit place to enjoy roast duck and various Asian cuisines. Guaranteed to eat full and the tongue is satisfied. This menu is suitable for eating together.
Western Food Recommended Menu
Nah, the following is also a Western - Asian Fusion food menu according to Chef's Reco recommendations, among others, namely:
HOLD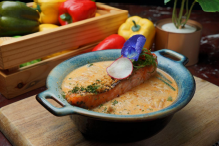 GIOI's salmon lodeh menu is the most sought after menu when people eat at GIOI. Maybe it's the vegetable lodeh with salmon filling that makes this menu unique. In addition, because of the creamy and savory taste, which certainly makes Paradiva's tongue satisfied to eat it. For fans of organic food made from local, GIOI is a great choice for unique Southeast Asian fusion flavors from Thailand, Vietnam, and Indonesia especially Bali.
Bakerzin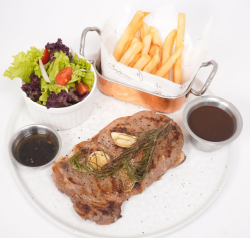 The Bistecca Striploin menu is premium striploin beef with fragrant rosemary and garlic plus fried potatoes and two choices of sauces for the perfect lunch. Paradivas can try Bakerzin to see a variety of delicious breads as a self-reward or cheat day with tempting food choices.
Holywings

Holywings steak is a mainstay menu that Paradiva can try. The super juicy steak is guaranteed to make Paradiva's mouth satisfied. Holywings is a mainstay for wings connoisseurs, which is perfect for combining with your favorite drink to enliven the atmosphere at night. The right finger food to eat with your closest friends.
Buffet Recommended Menu
Nah, here are some buffet food menus according to Chef's Reco recommendations, among others, namely:
Kintan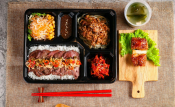 Tasty Karubi is Kintan's favorite menu that Paradiva must try. Choice of various pieces of bento set with thin and soft karubi meat. Apart from barbecue, eating shabu-shabu in Kintan is also always the right choice and can make a family full.
Shaburi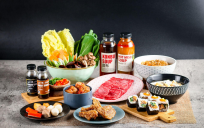 Lastly, there is Twin Shabu, which is a complete set with a choice of various pieces of meat and chicken with a special Shaburi sauce that you can order and try at home with your family.. Shaburi presents a barbecue package for those of you who now prefer to just hang out at home.
Read Also, Enjoy Two Special Menus 'Baper Series', Indonesian Ice Tea and Cornetto Collaboration at GrabFood
[adrotate banner ="3"]