The culinary world is never ending. This is because every year there are always new innovations, both from the current trend of hits. Especially during this COVID-19 pandemic, many people stay at home which increases the creativity of many people in creating food. One of the trending foods is special foods that are made to be served and enjoyed with the family at home. Usually, This food becomes a dish on a big day such as a holiday or just quality time at home. Nah, below Traveldiva has a flashback of some of the most popular foods throughout the year 2021 yesterday, Among them are:
Dessert Box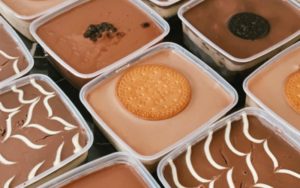 Nah, The dessert box is also one of the food hits throughout the year 2021 here. Dessert box is a contemporary dessert that is viral and hits. Since being popularized by Bittersweet by Najla, dessert box continues to grow until now. The variety of flavors is the main attraction. The dessert box consists of an array of cakes, cream, and toppings arranged in a transparent box or box. Each layer looks appetizing. One of the advantages of a dessert box is that you don't have to bother moving it onto a plate. It tastes sweet, very creamy, and light on your tongue. This food is better consumed after it is cooled first.
Croffle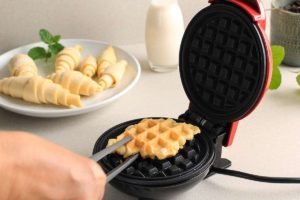 Croffle is a food that comes from 2 food combination or often called food hybrid. Combination of croissant and waffle. Called croffle because the croissant dough is baked in a waffle mold. Croffle fever in Indonesia has also started to enter since the end 2020 then to years 2021. Many bakeries or cafes offer croffle menus. This croffle is usually eaten with maple sauce, or now there are many other variations from sweet to salty croffles.
Corndog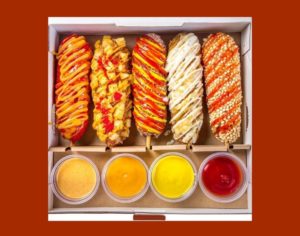 Again, Korean dramas have also popularized various delicious foods from the ginseng country. Corn dog, is one of the most popular street food in South Korea. Previously this food has been known already known from America. However, What makes this food different from Korea is, mozzarella cheese filling. Corn dog which is basically sausage or cheese covered in corn flour dough, and served with stick, made varied. Some use potato topping, mi ramen, gochujang sauce, saus mustard, and many more. This food was a trend this year 2021 this.
Sandwich Toast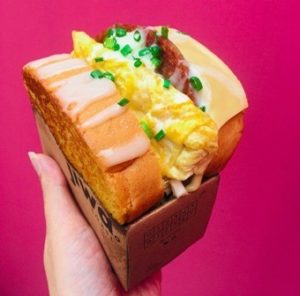 This toast sandwich is becoming a popular food in Indonesia 2021. In general, this toast sandwich is made from two pieces of bread cupped together. In between are given various fillings that can be adjusted to your taste. Usually for toast sandwiches using an omelet or scrambled egg filling, or boiled eggs, bacon, smoked meat, Patty, to sheet cheese. Unlike the usual sandwiches that use a mixture of vegetable fillings such as pickled cucumbers, tomatoes, or lettuce, most toast sandwiches don't use vegetables. This is because the bread will have to be baked or baked first before serving.
Dalgona Candy Squid Game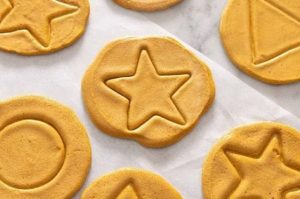 After the screening of the Korean drama Squid Game, one of the snacks that became a challenge in the drama went viral. That snack is dalgona candy (ppopgi) or commonly called dalgona candy. By showing hundreds of candies in one of the drama scenes and presenting a tense challenge, make dalgona candy get special attention. Dalgona candy is a traditional candy originating from South Korea. Dalgona candy is made from a mixture of granulated sugar with a little baking powder, Food Hits.
Read Also, Differences in Traditional Indonesian Food, There's Pecel, Gado-gado, and the loft
[adrotate banner ="3"]