Yogyakarta also always has a good place in the hearts of domestic and foreign tourists. There are many interesting things that can be a variety of reasons to visit Jogja. Starting from the unique and impressive cultural elements, hidden beach, natural wonders of nature to hundreds of unusual cafes that can be the beginning of your intention to visit Gudeg. Nah, below Traveldiva has recommendations for super comfortable luxury hotels, Among them are:
Hotel Tentrem Yogyakarta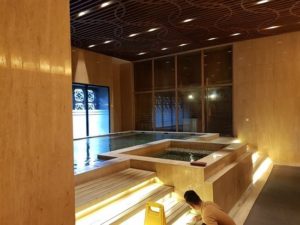 Located on Jl. AM Sangaji No. 72 A, star hotel 5 it has a modern European style building concept, with a super wide swimming pool. other than that, at Hotel Tentrem Yogyakarta has a spa with a Jacuzzi with a very elegant design. The location of this Tentrem Hotel is very strategic, Around it, there are many Jogja culinary delights that can be tasted. To stay here, Paradiva must prepare a budget around 1,7 million rupiah for yesterday, of.
Eastparc Hotel Yogyakarta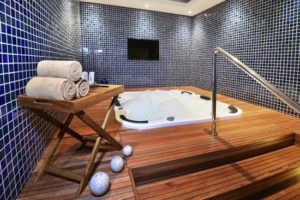 Eastparc Hotel Yogyakarta is one of the star hotels 5 Paradiva must visit if you go to Yogyakarta. This is due to, for each room has been equipped with a balcony. Spa at Eastparc is absolutely something that Pardiva can't miss if you stay here. Not to forget the Jacuzzi facilities which prioritize the privacy of the guests. Eastparc Hotel set rates from 1 millions of rupiah per night.
Swiss Belboutique Hotel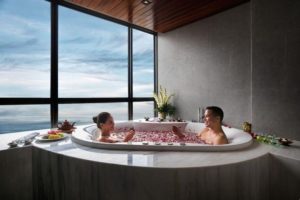 star hotel 5 which is located on Jl. General Sudirman No. 69, Gondokusuman, New city, Yogyakarta, This is the right hotel for those of you who are looking for a hotel with a strategic location, that is in the middle of the city. other than that, there is a jacuzzi with glass walls that make your soaking event with your partner will not be boring. Paradivas can stay here by preparing a budget ranging from 700 thousand per night.
Sheraton Mustika Yogyakarta Resort & Spa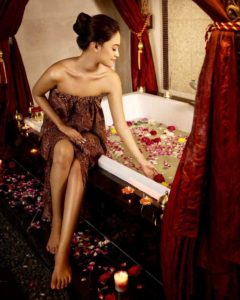 Located in the Laksda area of ​​Adisucipto, Sheraton Mustika Yogyakarta Resort & The spa is a luxury hotel located at the foot of a volcano and only a 4 km from Ambarrukmo Plaza shopping center. Here are available facilities ranging from Wi-Fi (charged), Flat screen TV, then balcony. Not only that, here also provides spa facilities complete with a Jacuzzi. To be able to stay here Paradiva can prepare a budget of around Rp 875.505 for per night.
Hyatt Regency Yogyakarta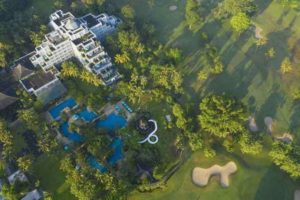 This last hotel is also one of the favorite places to stay for tourists. Located on Jl. Student Army Plagan, Ngaglik, Yogyakarta, This Hyatt Regency Yogyakarta will not fail to pamper you while on vacation in Yogyakarta starting from the super spacious swimming pool, close to various tourist attractions, to an outdoor Jacuzzi which is suitable for those of you who want to relax. For a budget overnight stay at this luxury hotel ranges around Rp 987.048.
Read Also, Artistic Hotels, Artotel Suites Bianti Officially Opens in Yogyakarta
[adrotate banner ="3"]